Open Every Day from 3PM-10PM. Check our calendar for weather closings and field availability.

3-Month Memberships l $10 for Kids $30 for Adults
The Colorado Soccer Foundation is the work of many people, over the course of nearly a decade, serving thousands of kids across Colorado with soccer programming.
Beginning in the fall of 2012, a group of committed soccer professionals working with the Colorado Rapids Youth Soccer Club began delivering after school programming in Denver Metro area schools with high free and reduced lunch rates. The program was an immediate success and began to grow in scope, notably due to key partnerships with organizations such as the U.S. Soccer Foundation and the Colorado Health Foundation. The program that started in 9 schools has now expanded to over 30 partner schools.
We gradually established a solid reputation in the community and grew our network of supporters. In 2020, we were fortunate to receive support for the construction of Soccer City Aurora and begin the parallel project of launching our own non-profit entity known as the Colorado Soccer Foundation. With the opening of Soccer City Aurora, our work is entering a new chapter. We will continue to provide after school programming, and in addition, operate a world-class facility that will serve as both a community hub and base of operations.
We are forever grateful for all of the people – past, present, and future – who believe in us and our work. You make it possible.
TO EDIT (UPDATED HISTORY)
Curtis Gardner
Executive Director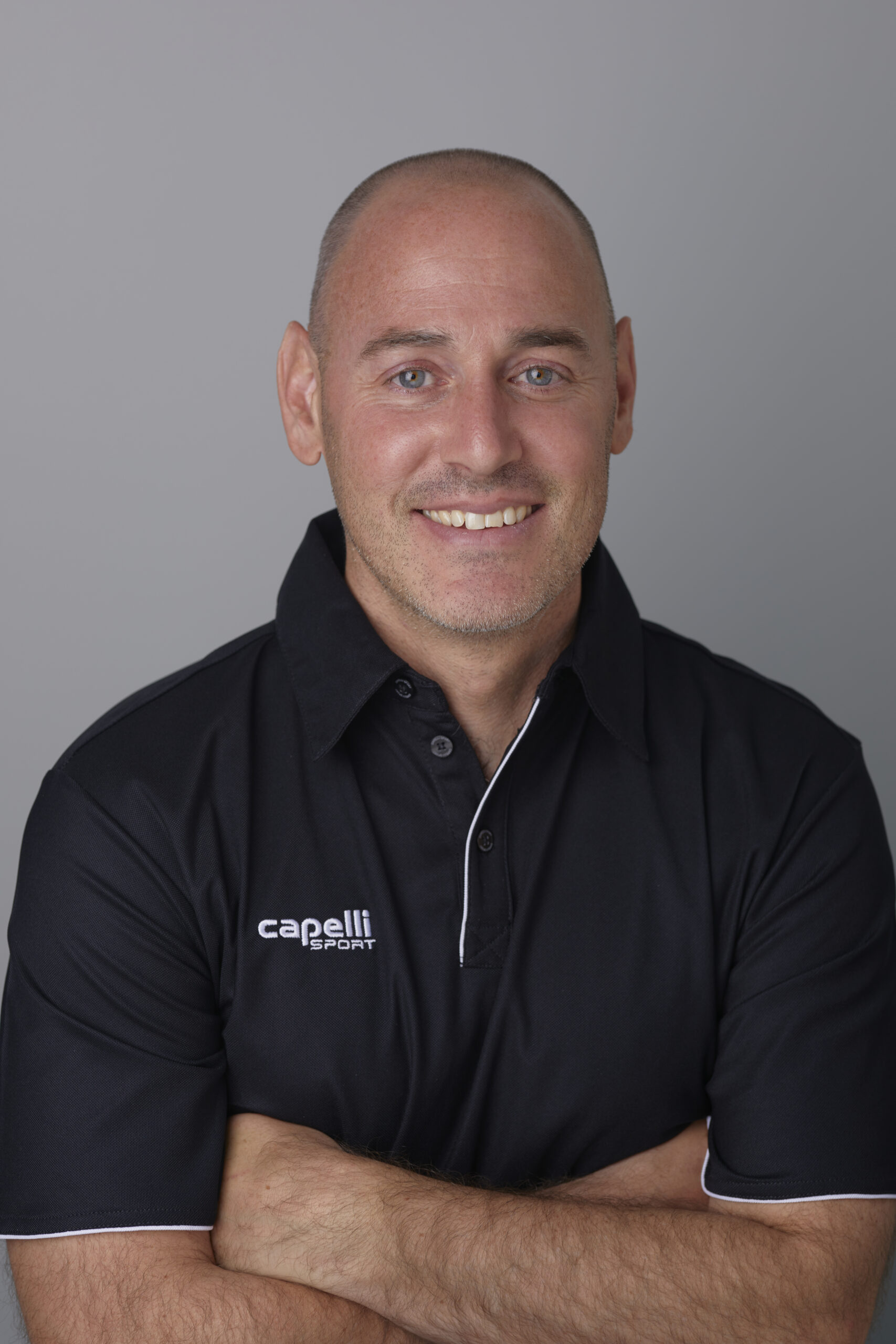 Curtis has worked in non-profits since 2008, gaining experience in a variety of roles with sport-for-development organizations across the globe. He played a key role in launching the collaborative effort to form the Colorado Soccer Foundation. Originally from North Carolina, he has an MBA from Duke University and JD from the University of Denver. He's privileged to be one of the leaders of the organization and focuses much of his time on administration, strategy, finance, and risk management. He loves playing any kind of sport, eating watermelon, and hanging with his family.
Wilmer Barrera
Director of Engagement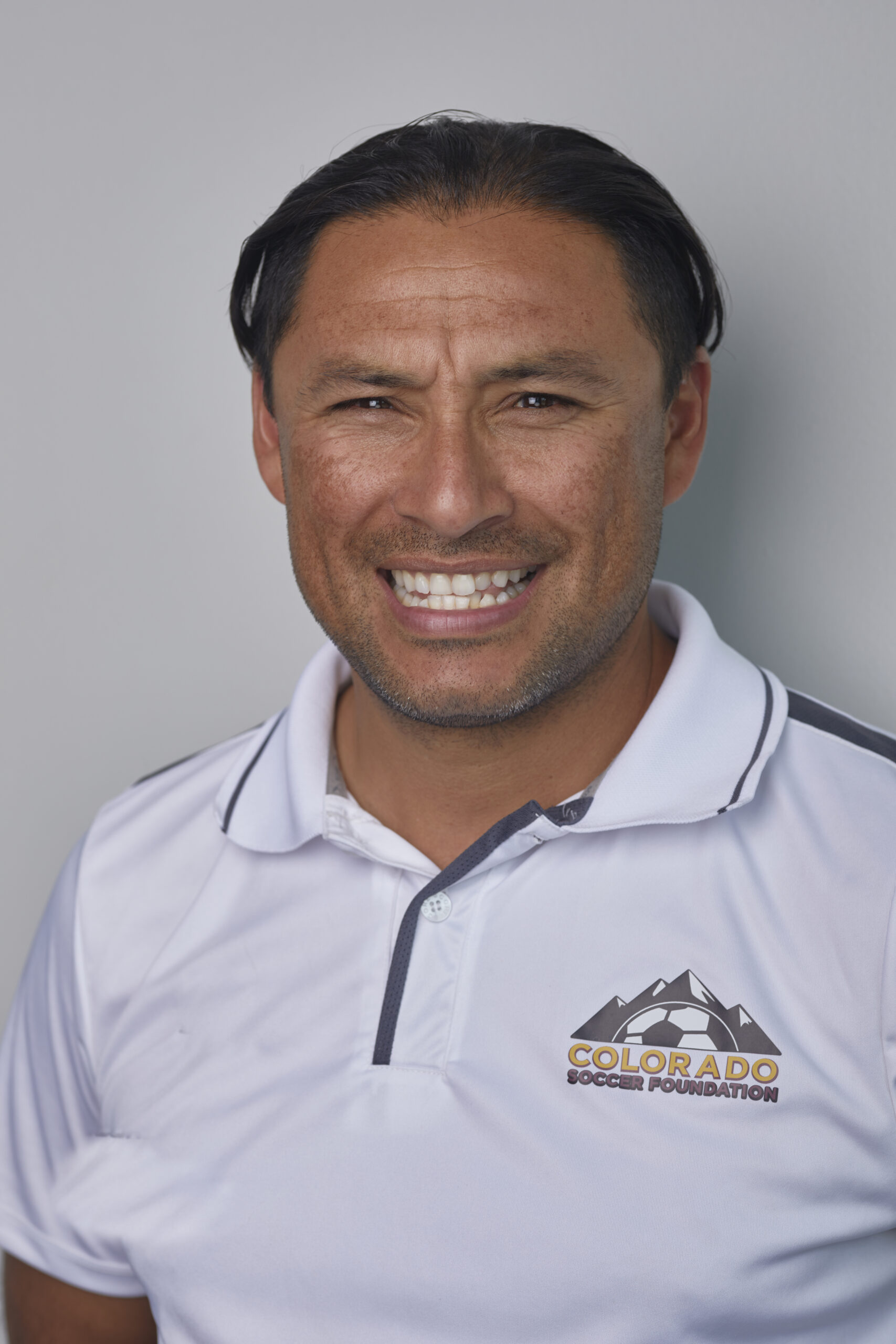 Wilmer is from Honduras where he grew up in a poor and dangerous area of the city. Soccer was his escape that allowed him not just to pursue his professional soccer career, but more importantly, to come to the United States and pursue his dream to obtain a college degree. He graduated from Metro State University in 2007, and later graduated with a Master's in Sport Administration from the University of Northern Colorado. In 2012, he was a Co-Founder for Colorado International Soccer Academy with a focus on inner-city Aurora, and eventually joined the collaborative group that formed the Colorado Soccer Foundation. For Wilmer, soccer is a passion and way of life.
Jodi Asarch
Director of Development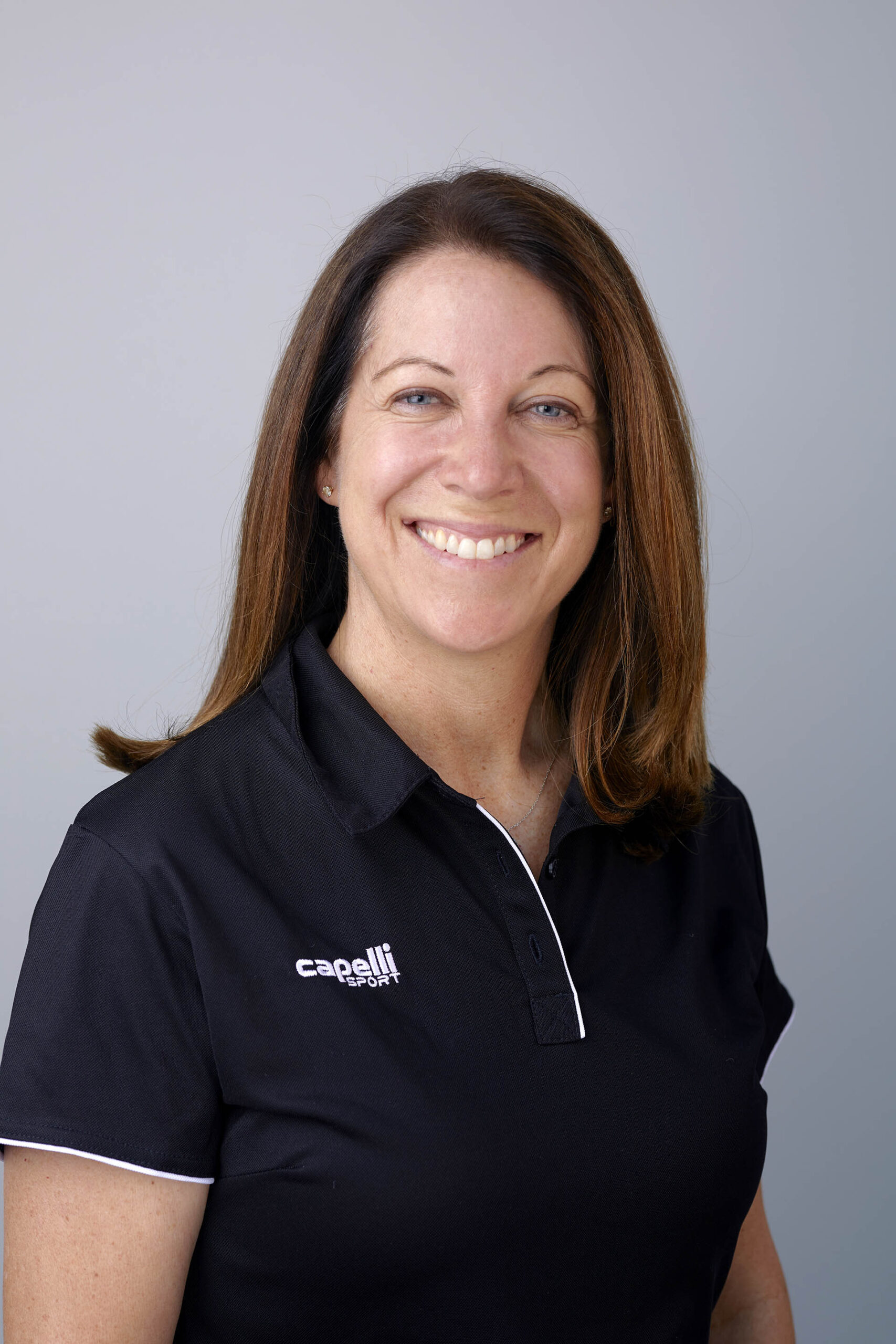 Jodi comes from a Development, soccer and youth engagement background. Prior to joining the Colorado Soccer Foundation, she was the Major Gifts Officer while leading a teen travel sports program and leadership and engagement program at the Denver Jewish Community Center. After playing Division I soccer at the University of California at Santa Barbara, she began coaching boys and girls high school soccer while attending graduate school at the University of Michigan. She has continued to coach for the last 25 years and is the girls' varsity soccer coach for a division 2A high school. Jodi is a Colorado native and still enjoys a game of pick-up soccer.
Emily Fay
Director of Programming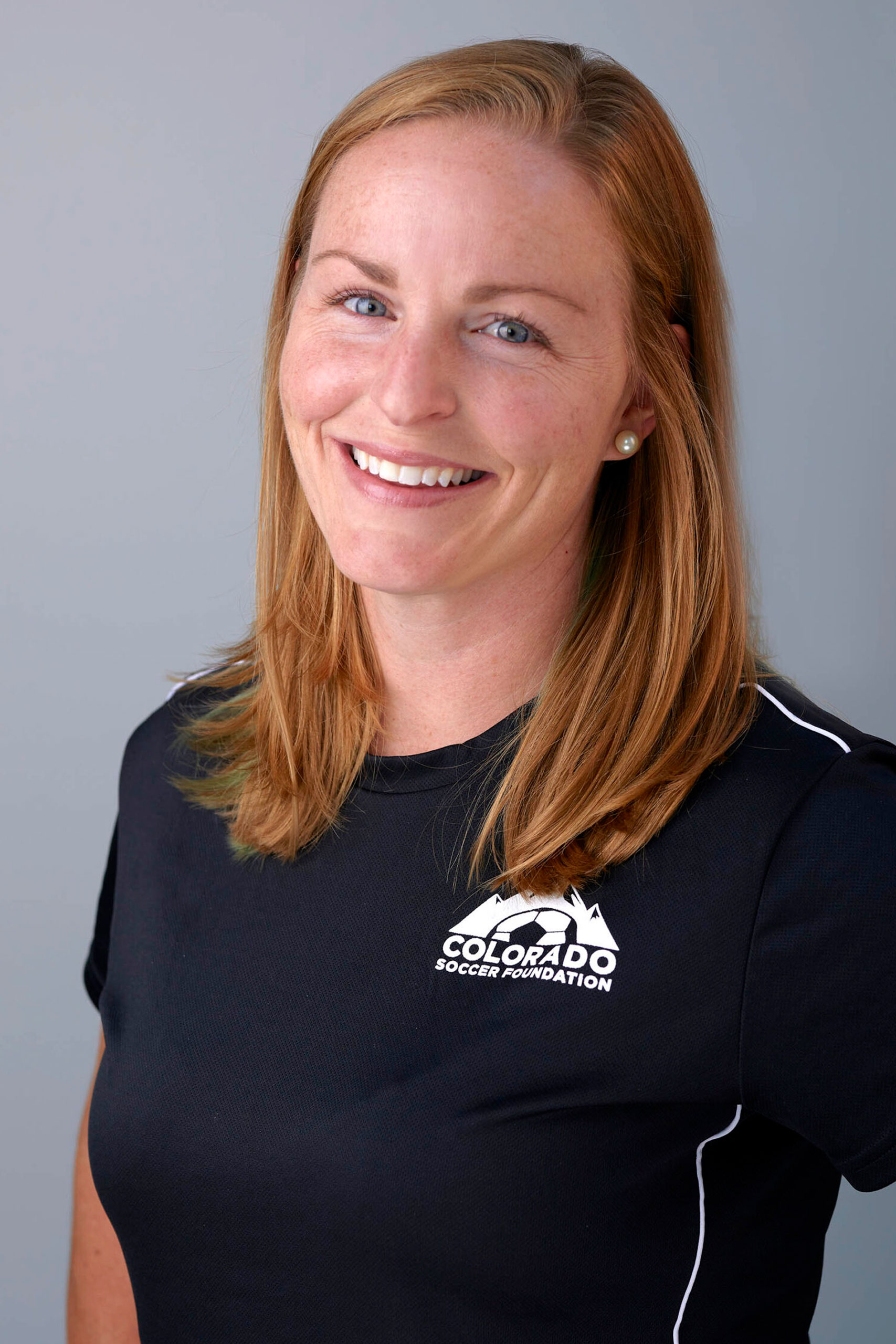 Emily was introduced to the game of soccer at Crawford Elementary, a current CSF after-school site! She played Division II soccer at Colorado State University-Pueblo while earning her Bachelor's degree in exercise science and health promotion. She served as the Western U.S. Territory Director for Youth and Family Initiatives with the American Diabetes Association until 2020. She returned to school and completed a Master's in educational leadership and policy studies at the University of Denver in the summer of 2022. Emily is serving on the 2023 US Youth Soccer Grassroots Symposium Planning Committee.
Andy Stine has worked in the government and non-profit sector for twenty years, often with a focus on supporting underserved communities across the state. Andy has played soccer his entire life and coached his two sons through their early years, watching them develop the same life-long love of the sport. As a product of Aurora Public Schools, Andy is excited to be a part of Colorado Soccer Foundation and help bring more opportunities for kids to play at Soccer City Aurora.
Paola Ramírez is the Director of Family and Community Engagement and Partnership for RESCHOOL Colorado, which partners with a variety of families and out-of-school providers to explore out-of-school learning opportunities for young learners. Paola also serves on the Park Hill Neighborhood for Equity in Education Steering Committee, Museo de las Américas Strategic Committee, the Mountain Mamas Board, is a Fellow in the Climb Higher Systems Impact Institute, and is a Denver Public Schools Middle School Mentor. Prior to joining the Donnell-Kay Foundation and RESCHOOL Colorado, Paola was able to stay home with her children, teach them Spanish, and shuttle them to soccer practice and games.
James Davies has been a nationally licensed club and high school soccer coach for close to twenty years, with both the USSF A license and USC Premier diploma. He teaches coaching and interviews professionals around the world to help further the development of local and international youth coaches. Previously James was Director of Soccer at Broomfield and FC Boulder, including directing the development of their Sports Performance Center and two of the largest tournaments in the state.
Aaron Nagel is currently the Executive Director for the Colorado Rapids Youth Soccer Club, a non-profit soccer organization serving 10,000 members across the Front Range of Colorado. Mr. Nagel holds a Master's Degree in Public Administration, with professional certifications in Volunteer Administration, Fundraising, and Parks and Recreation. Mr. Nagel has four children, one boy and three girls, and currently coaches three of his children's soccer teams.
Sharon Schneider
Board Member
Sharon Schneider is an entrepreneur, impact investor, philanthropy expert and strategy consultant to the next generation of social impact founders and family offices. Sharon is the Founder and Principal of Integrated Capital Strategies. Previously, Sharon served as the founding Director of the Walton Personal Philanthropy Group and founder and CEO of the for-profit social enterprise Moxie Jean. Before starting Moxie Jean in 2011, Sharon spent 12 years as a staff member and consultant to private foundations, including the Bill & Melinda Gates Foundation, the Pew Charitable Trusts, and dozens of small family foundations, on issues ranging from strategic planning and outcome management to engaging your family in philanthropy.
Jeff Chapman
Board Member
Jeff Chapman worked in residential construction for twenty-five years before becoming the Director of the Swallow Charitable Foundation, which focuses on youth sports initiatives. Throughout his life, sports have been the one constant in Jeff's life, from ski racing and baseball as a youngster, to football and lacrosse as a high-school athlete, to rock climbing, mountain biking, and now motocross racing as an adult. Four years ago, Jeff decided to change careers in order to help give underserved kids the opportunity to realize a passion for life through sport. Having raised two soccer-playing daughters, he has developed a deep appreciation for the game of soccer and all it has to offer.
Caitlin Kinser
Board Member
Caitlin Kinser is the Senior Director of Community Relations and Youth Programs for the Colorado Rapids. She has worked for the Colorado Rapids since 2016 and oversees community programming and outreach initiatives, player appearances, donation requests, and fundraising events for Kroenke Sports Charities. Prior to joining the Rapids, Caitlin worked for Creative Strategies Group selling sponsorships for large-scale events in Denver. She has also worked in sponsorship services for the Oklahoma City RedHawks. Caitlin is a graduate of Oklahoma State University with a degree in Journalism & Broadcasting and is currently pursuing a Master of Arts in Clinical Mental Health Counseling from Adams State University.
Craig Jones is a private wealth advisor and managing director for The Colony Group's Rocky Mountain Region. He is a Vice President of the Denver Board of Water Commissioners, a member of the Investments and Wealth Institute and the Colorado and Denver Bar Associations. Craig is a board member of Invest in Kids, Delta Eta Boule Foundation, and Stanley British Primary School. Outside of work, Craig enjoys hiking, road cycling, cooking, jazz, classical music and following various team sports.
Evan is a passionate member of the Colorado soccer community and an experienced attorney. His legal experience includes representation of clients with respect to general corporate matters, including mergers and acquisitions, debt and equity financing transactions, contract drafting, negotiation and review, entity formation, corporate governance, joint ventures, licensing and other general corporate legal matters. Having joined the Board in June 2022, he is excited to support the mission and the vision of the organization.
Interested in joining our team? Learn about
our current job opportunities below. 
Our work is possible thanks to the support from our amazing partners.
The Colorado Soccer Foundation takes steps to ensure that any child who participates in a CSF program or utilizes our facilities is safe and protected from any form of sexual harassment or assault. Our Risk Management Policy is reviewed regularly and approved by the Board of Directors.