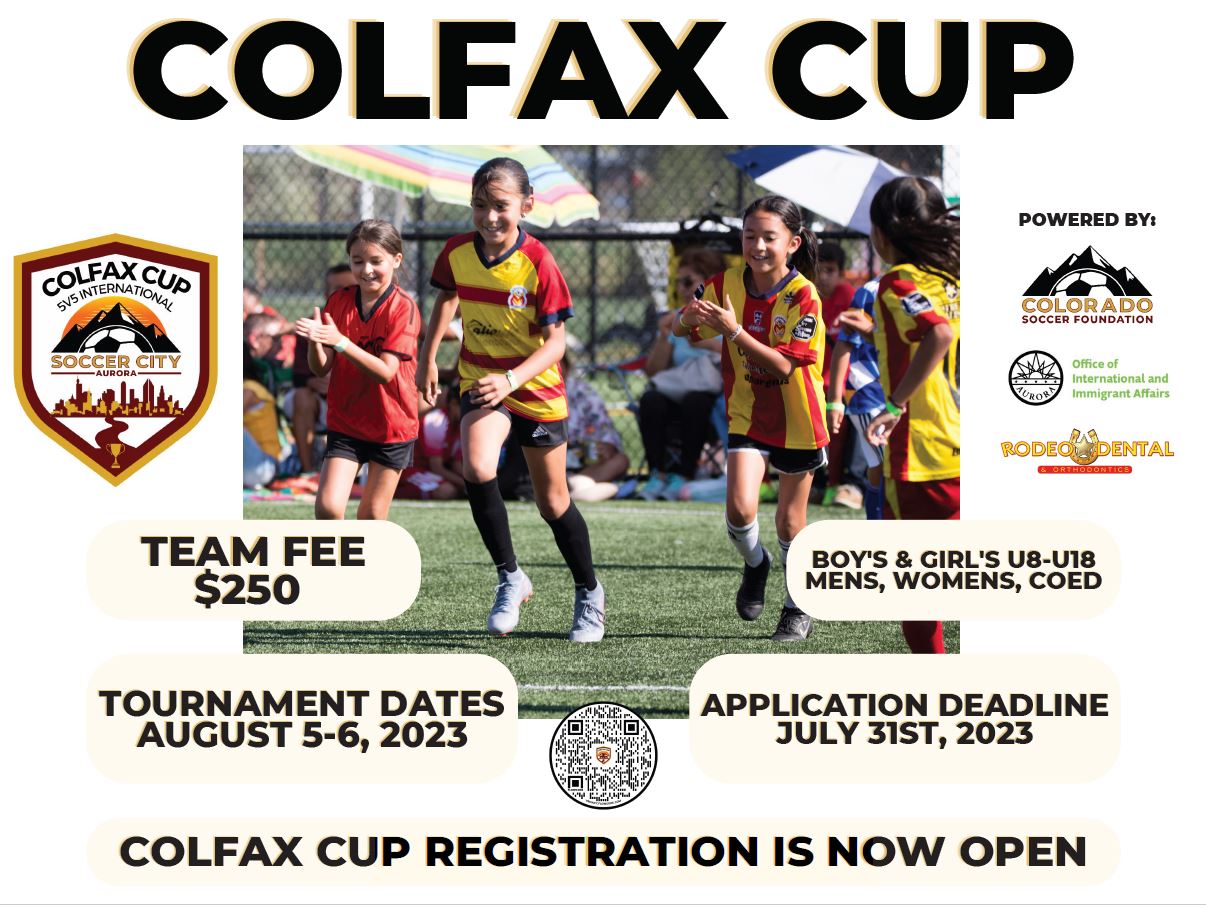 Find 5 -10 humans and save the date for the 2nd annual, fast-paced, family friendly 5v5 soccer tournament hosted by the Colorado Soccer Foundation at Soccer City Aurora. Games will be played on Saturday, August 5, 2023  *** Games may also take place Sunday, August 6 if scheduling deems necessary. Each team is guaranteed three 30 minute games (no goalkeepers)!
Teams from all over the region are welcome to participate in this 5v5 tournament, no goalkeepers, with categories including Boys U8 through U14, Girls U8 through U14, Boy's & Girl's High School, Women's, COED, Men's, and Men's 35+. The team fee is set at $250 per team, and registration is currently open. However, please note that the application deadline is July 20th, 2023. This tournament is an excellent opportunity for competitive players and casual fans alike to come together and celebrate the sport we all love.
So, gather your team and register today for The Colfax Cup 5v5 Soccer Tournament on August 5-6, 2023. We look forward to seeing you there and sharing in the excitement of the game!

Contact Rudy Villalobos at Rudy@ColoradoSoccerFoundation.

org or (720) 414-2757 for more information.
Encuentre 5 -10 humanos y reserve la fecha para el 2º torneo anual de fútbol 5v5, de ritmo rápido y familiar, organizado por la Colorado Soccer Foundation en Soccer City Aurora. Los partidos se jugarán el sábado 5 de agosto de 2023 ***Los partidos también pueden tener lugar el domingo 6 de agosto si la programación lo considera necesario.
Los equipos de toda la región son bienvenidos a participar en este torneo 5v5 sin portero, con categorías que incluyen Niños U8-U14, Niñas U8-U14, Niños y Niñas High School, Mujeres, COED, Hombres, y Hombres +35. La cuota de inscripción por equipo es de 250 $ y ya está abierta. Sin embargo, tenga en cuenta que la fecha límite de inscripción es el 20 de Julio de 2023. Este torneo es una excelente oportunidad para que tanto los jugadores de competición como los aficionados ocasionales se reúnan y celebren el deporte que todos amamos.
Así pues, reúne a tu equipo e inscríbete hoy mismo en el Torneo de Fútbol 5v5 Copa Colfax, que se celebrará los días 5 y 6 de Agosto de 2023. ¡Esperamos verte allí y compartir la emoción del juego!
Póngase en contacto con Rudy Villalobos en Rudy@ColoradoSoccerFoundation.

org o (720) 414-2757 para obtener más información.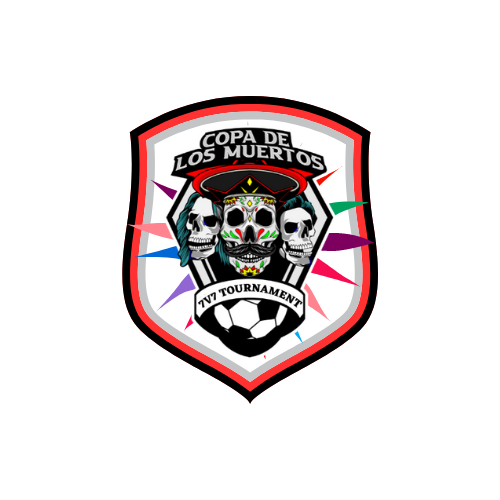 Copa De Los Muertos 7v7 | Saturday, November 4, 2023 | $300 Per Team
Join us to honor the ancestors of fútbol!
This 7v7 tournament gives new and old soccer community members an option for friendly competition, or something more competitive. Games will be played on Saturday, November 4th 2023. ** Games may also take place on Friday and Sunday if scheduling deems necessary. Contact Rudy Villalobos at [email protected] or (720)414-2757 for more information.
¡Únete a nosotros para honrar a los antepasados del Fútbol! Este torneo es de 7v7 donde compiten actuales y nuevos  miembros de la comunidad de fútbol. Los partidos se jugarán el sábado 4 de noviembre de 2023 ***Los partidos también pueden tener lugar el viernes y el domingo si la programación lo considera necesario. For tournament questions or to become a sponsor contact Rudy. Si tiene preguntas sobre el torneo o desea convertirse en patrocinador, póngase en contacto con Rudy. Rudy Villalobos at [email protected] or (720) 414-2757